2015-20 Mustang GT
Adler High Flow Aluminum Radiator


Cooling is one of the most overlooked modifications to your Mustang. From the factory your high compression 5.0 engine is cooled with a single core radiator. With cranking out over 400 HP off the production line the OEM radiator is somewhat suitable, but not designed for an additional 100+ HP that is so easy to achieve with bolt on parts or power adders. Ford even offers a "upgraded" radiator in a performance pack car because they know a car that sees track use has a benefit with upgraded cooling. The Ford "upgraded" radiator, although an "upgrade", is still a far cry from a true performance radiator. It is sealed with silicone, uses plastic tanks, and does not offer much of a capacity increase over the base radiator option. So for those of you looking to make more efficient power by maintaining a cooler and safer engine temperature we would like to introduce the Adler S550 High Capacity Radiator. Check out these key features!


Features:
Direct Fit

100% tig welded

100% aluminum construction (no epoxy)

100% pressure tested

High performance core measures 24.15 x 19.78

Two rows of 1" tubes provide maximum cooling

Laser cut mounting brackets for exceptional look and fitment

Accepts OEM AC condenser

Accepts OEM fan shroudbullet

Accepts OEM trans cooler

CAD designed using OEM data for perfect fitment

Made in the USA
Our QC team 100% hand inspects all radiators prior to packaging. We also pressure test them submerged in a tank for up to 60 seconds.

OEM Radiator has a core with one row of 1 inch tubes. Our radiator core is built with two rows and has double the performance!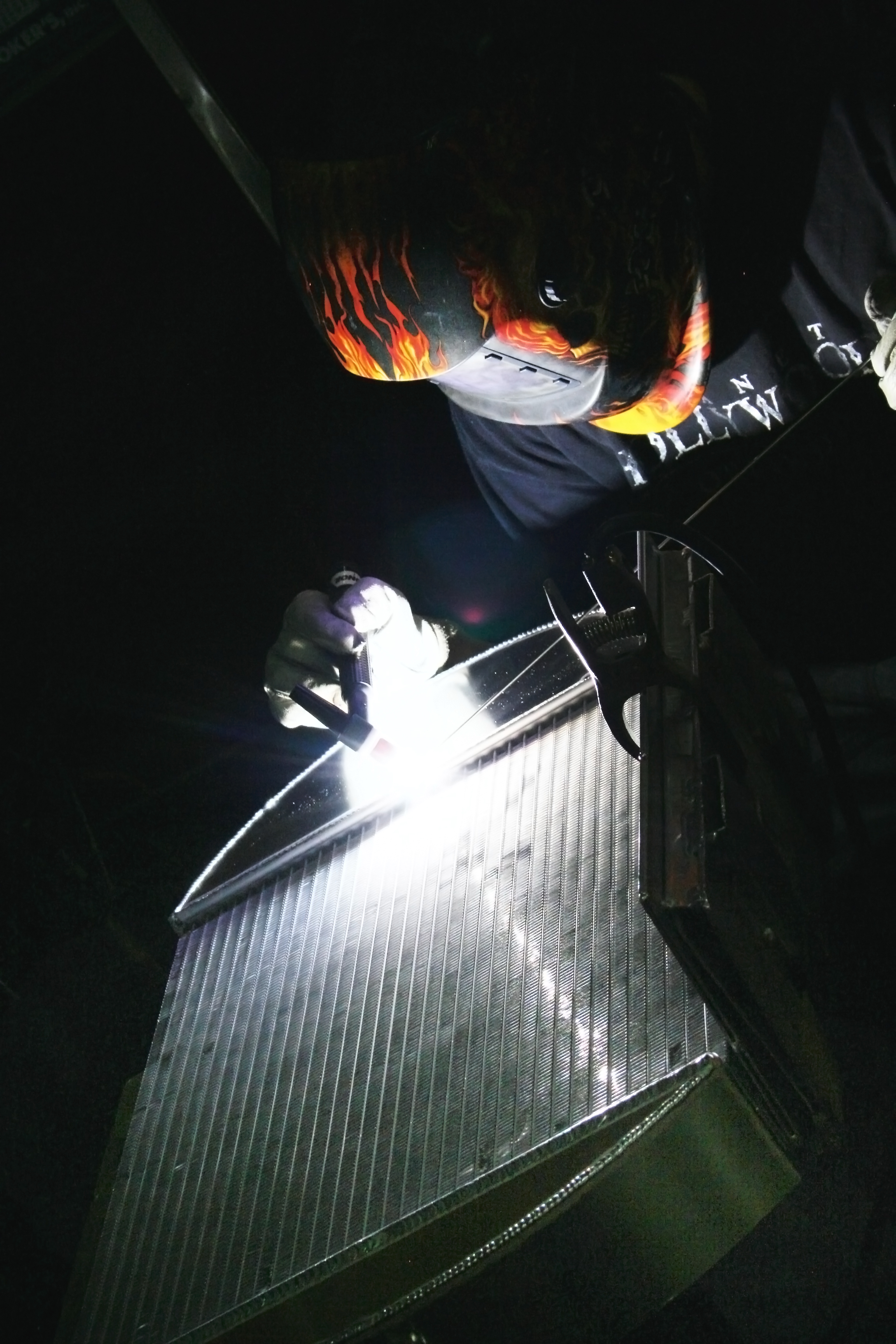 Add the Thermostat and Purple Ice from the drop down menu above for Ultimate Cooling!